Author Visits
Angela's main focus is to encourage as many children as possible to engage with literature. Our interactive sessions are a huge hit with pupils and teachers using fun techniques to involve the children in reading, writing and lots of creativity!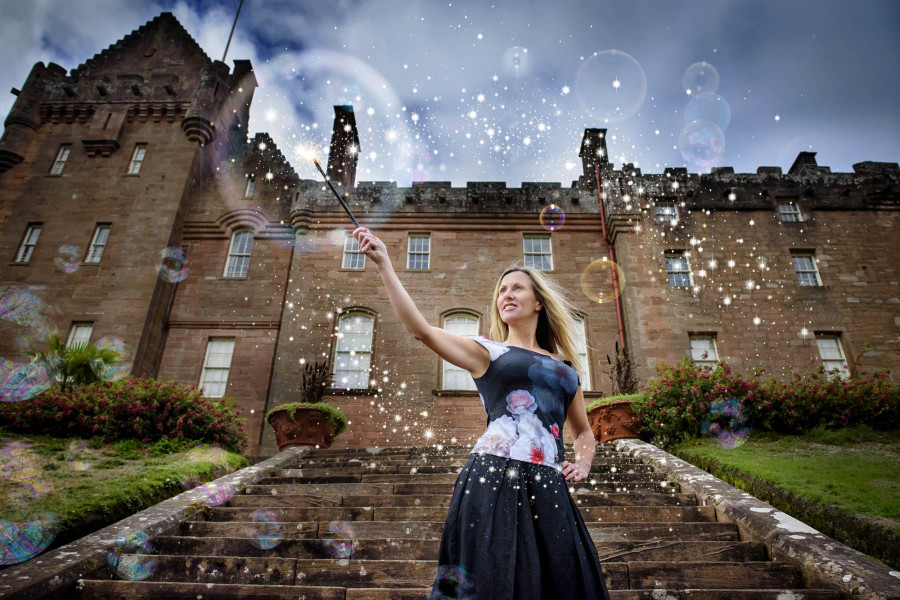 Since launching her first book in 2015, Angela has visited over 300 schools across Scotland.
Angela's one hour visit takes the format of a reading from one of her books followed by an Imagination Challenge or an interactive quiz to fire up the children's creativity. We find the audience who gain the most from the visits are usually primary 4, 5 and 6, however many schools also involve their P3 and P7 classes.
The cost of the one hour visit is £190. Angela is listed on the Scottish Book Trusts Live Literature Database, which means if eligible your school can apply for part funding from the Scottish Book trust of £115 towards the cost of the author event. You can apply for Live Literature Funding here Scottish Book Trust Live Literature Funding
To arrange a visit to your school, please contact us at: info@thumbletumble.co.uk and we'll get straight back to you to pop a date in the diary!
Scottish Book Trust Live Lit Database
thumble tumble teaching packs
Through the Thumble Novel Study Packs children will discover the magical world of Thumble Tumble. The packs, which were developed by teaching professionals to meet the current Curriculum for Excellence are FREE to download and have been designed for use by teachers and pupils. PLEASE DOWNLOAD YOUR FREE TEACHING PACKS BELOW.
Teaching Pack 1:
Thumble Tumble and the Ollpheist - Teaching Pack
Thumble Tumble and the Ollpheist is a story about a coven of witches. As with all good fairy stories, there is the balance of good and evil.
Follow Thumble Tumble through her adventures with the witches, Deer Folk and Sea Dragons, and the excitement of magic doors and magic carpets. Most of all, follow her adventures as she goes to the Great Games and finds the secret of Ollpheist.
Teaching Pack 2:
Thumble Tumble and the Cauldron of Undry - Teaching Pack
Thumble Tumble is a little witch who has no idea what dengers she will face when she enters Devil's Maze.
With time against her and an army of Night Witches hunting her down, she must find a way to get to the mysterious Holy Isle and release the power that lies within an enchanted cauldron.
Follow her adventures as she escapes bewitched gauntlets and crazed pixies on this extraordinary quest to find the magical Cauldron of Undry.