Protecting Children and Young People in a Digital World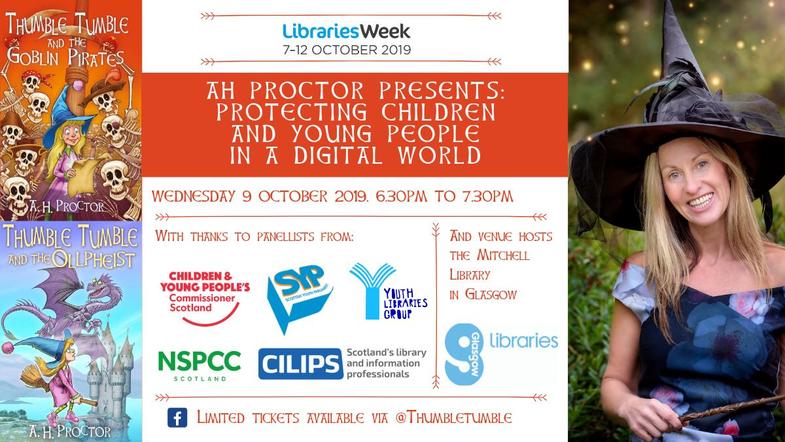 Angela will spearhead an exclusive event that will explore how libraries can support parents, carers, teachers and anyone working with children in keeping children and young people safe in a digital world.
Panellists include representatives from: Children & Young People's Commissioner Scotland; the Chartered Institute of Library and Information Professionals (CILIP) in Scotland; NSPCC Scotland; the Scottish Youth Parliament (SYP), Young Scot, the European Network of Young Advisors (ENYA) and the Youth Libraries Group (YLG).
Angela will be joined at the event by a team of leading experts and young people themselves to answer questions from librarians, parents, carers, teachers and anyone involved in the protection and care of children and young people.
Recognising that children and young people now live in a digital world, the event at the Mitchell Library will explore how they can be better protected online, and particularly the role that libraries could play in supporting individuals, communities and businesses to do this. We will also hear how libraries across Scotland are already helping to protect children and young people in a digital world through building digital skills and confidence among children and those who care for them; providing a safe space; encouraging digital participation and inclusion; and supporting health, wellbeing and education.
It is hoped that the event will lead to innovative new initiatives and partnerships within libraries across Scotland, to increase people's confidence in knowing how to stay safe online and address current concerns of children and young people about lack of adult support in this area.
If you would like to know more, or if you have a specific question you'd like the panel to answer, email info@thumbletumble.co.uk
Spaces at the event itself are limited and must be booked via EventBrite in advance. https://www.eventbrite.co.uk/e/libraries-week-protecting-children-and-young-people-in-a-digital-world-tickets-68160882033