It's been a busy week for Thumble Tumble author!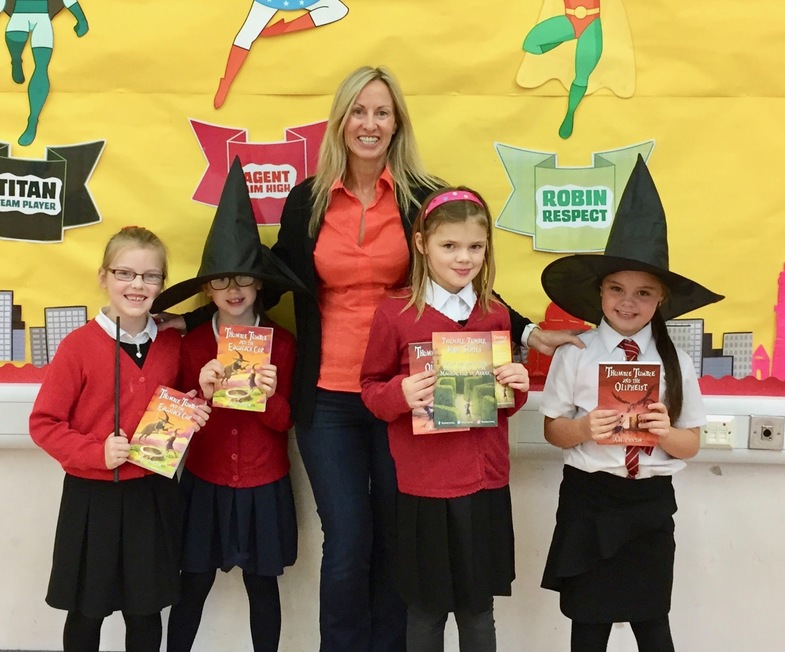 Angela's week began with a very busy Halloween return visit to the lovely Antonine Primary where the children devised the team names of Water Pixies v Fire Pixies in the Eagalach Quiz!
She then flew onto Sandwood Primary, the third time she's visited the school which was fantastic! The teachers were happy (!!) to get involved in the Eagalach Quiz with Mrs Scott holding court as Ref in the Cabbage All Stars v Flying Spuds!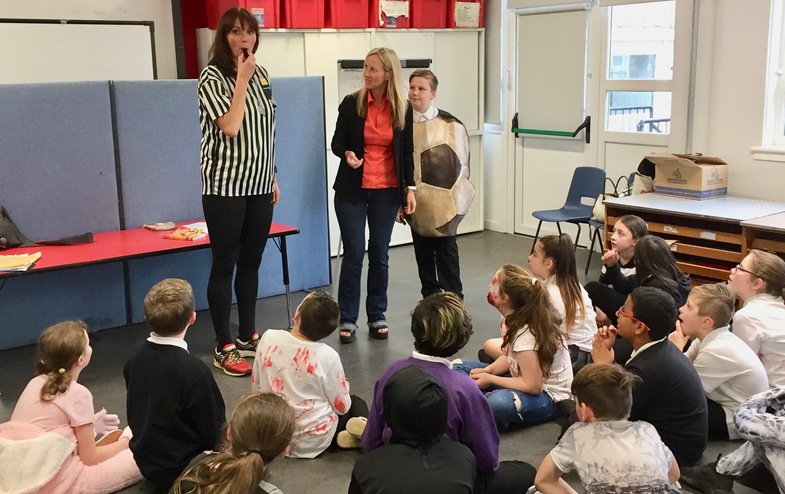 Next up on a very busy Halloween was Girvan Primary where Angela also met a few parents following the reading which made the event all the more fun.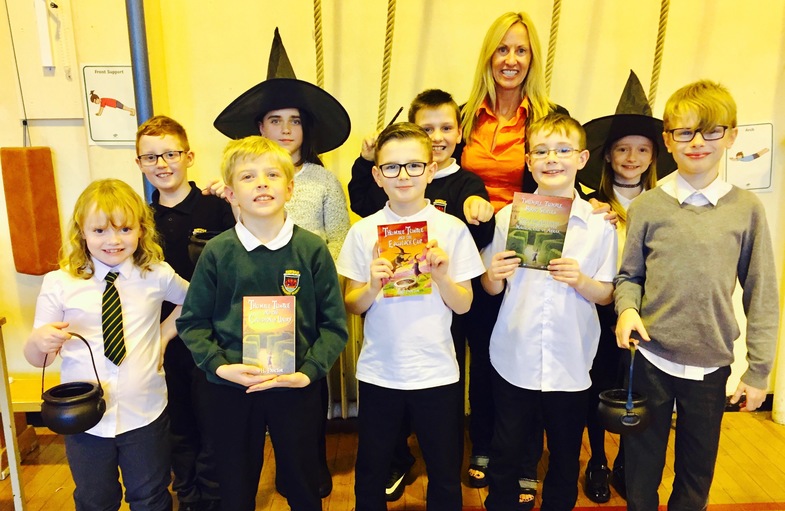 Finally the week concluded with a first visit to Ralston Primary where the children devised the Tiny Tot Potion!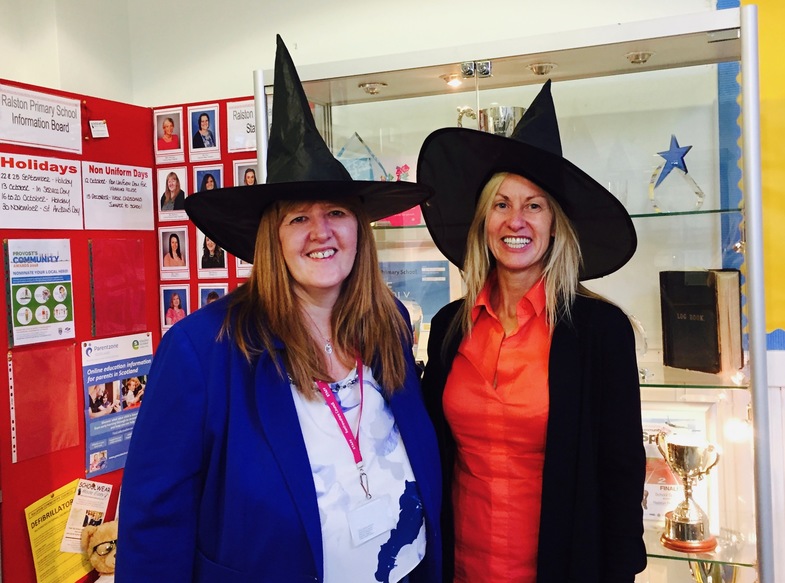 If you'd like to find out more or arrange a visit to your school or library, please drop us a line!