Knoxland Primary knock Angela out the park!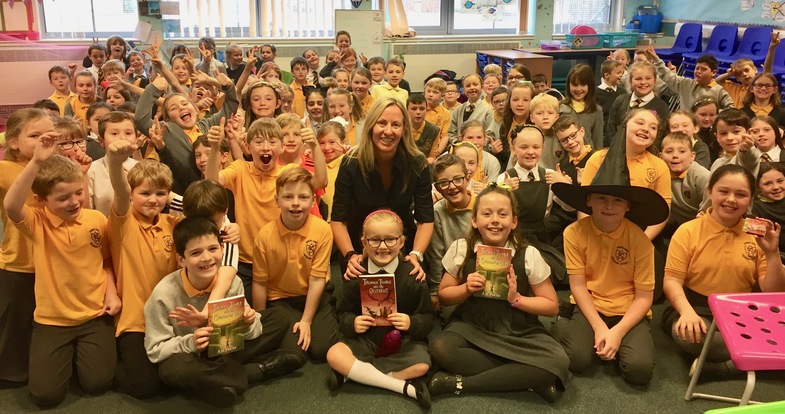 Angela continued on her Thumble Tumble trail, this time to Knoxland Primary in Dumbarton! When taking the children on the ever hilarious Imagination Challenge journey, this time they devised the "Pixie Cheerio Potion" to make the 19 foot giant less grumpy so he wouldn't eat Thumble Tumble!!
Thank you so much to all the staff at Knoxland who arranged the visit and of course to the amazing children who were so much fun to be with! Look forward to sharing the next adventure with you! Angela xx
If you'd be interested in joining in the fun and adventures with a visit from Angela, you can find out more here or please drop us a line!