Thumble Tumble launches to the world!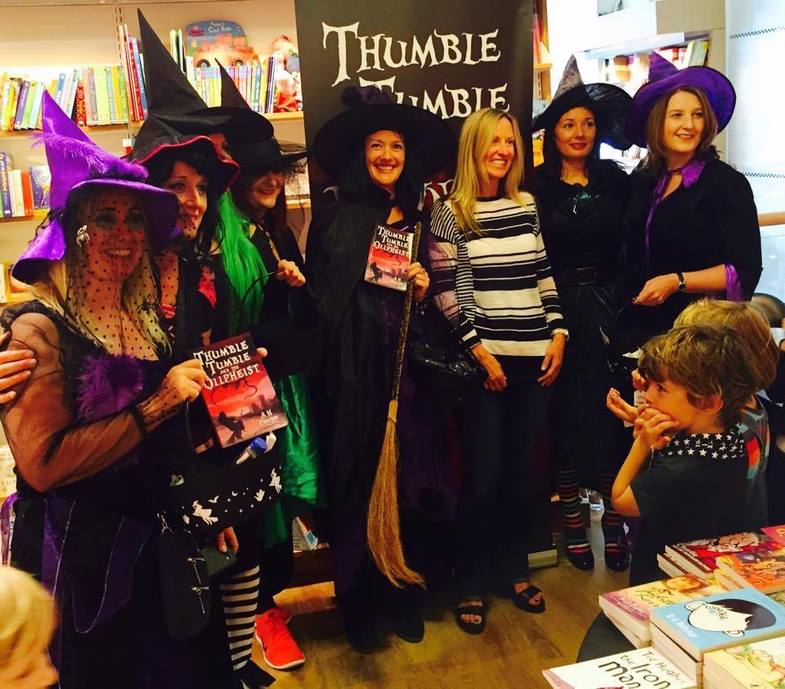 The witches made their first flight across the water to the busy city of Glasgow to help AH Proctor launch Thumble Tumble in the most amazing style!
Supported by her coven of witches, Angela spent a few hours meeting lots of enthusiastic children (and parents!) and signed many, many books (Waterstones biggest seller that day, wow!)! The witches were on hand to distribute plenty of scoffalicious chocolate and arranite potions, just to make sure everyone was in the mood for a bit of witchly mischief!