The Amazing Shrinking Potion of Aitkenbar Primary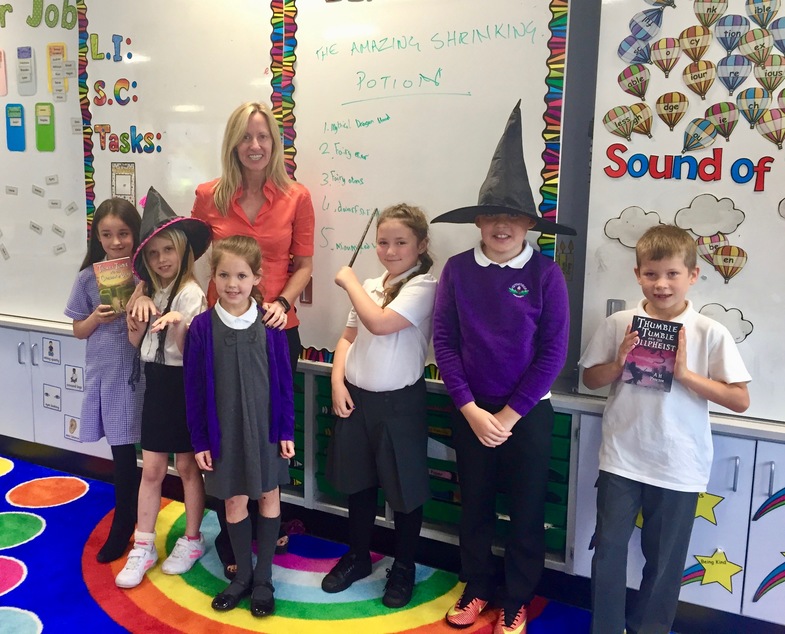 This was our last school visit of the term so we were very excited to see what the children of Aitkenbar Primary would come up with!
As we've come to expect, the children didn't disappoint as they let their imaginations run riot and came up with the Amazing Shrinking Potion to scare off the 19 foot giant!
What a lovely way to end a busy few months of school visits, festival attendances and ooooooo, an exciting rewrite of Book One!! Watch this space!