Hillington Primary work their mystical talents on a 19 foot Giant!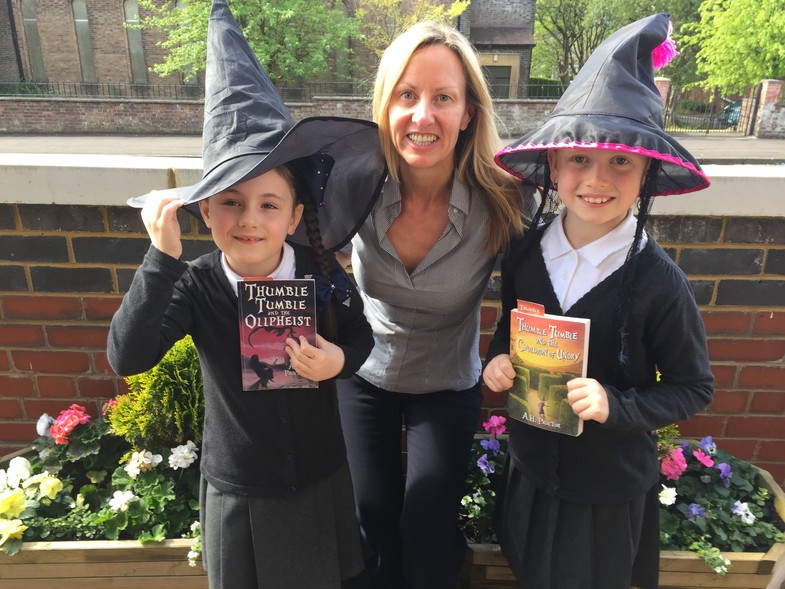 As always the weird and wonderful world of a childs imagination shone through again today with the Bright Shrink Potion at Hillington Primary School!
Ingredients included boiling water from a Unicorn pool, Elf crumpling powder aaaaand a backwards telescope, brilliant! The school and the children made Angela's visit loads of fun with lots of fantastic questions from the children also so thanks so much for making Angela so welcome!
What weird and wonderful spells do you think your school could come up with? To book a visit, please send an email to mel@thumbletumble.co.uk!