St Joachim's Dark Mysterious Poison Potion fun!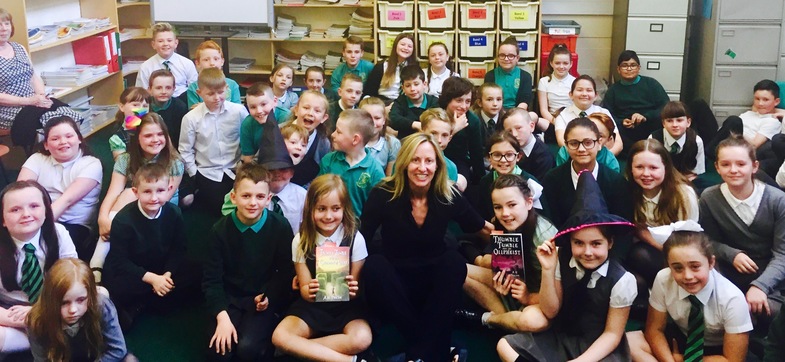 What fun Angela had with the children of St Joachim's Primary yesterday introducing the children to the Thumble Tumble adventures!
The children loved hearing all about the scary (or is it!!) Ollpheist in the first book and had great fun devising a potion to scare away the 19 foot giant!
If you'd like to find out about the adventures of the little witch from Arran or would be interested in a visit to your school, drop us a line!